9 Powerful Reasons You Should Use GIF in Content Marketing and Online Branding
What is a GIF?
GIFs are what we get when images and videos are combined. The Graphics Interchange Format or GIF has been around the internet for a long time. Invented by Steve Wilhite, GIF turned 30 in 2017. And its popularity has not decreased with time.
It has been making rounds around the internet with big brands like Amazon, Starbucks, and Google creating their custom GIFs to promote their brand. In this time where tapping into the trendy internet culture is creating waves, adopting the beloved GIF for content marketing should be the go-to strategy for your brand as well.
GIFs are catchy and interesting and most importantly very easy to share and can communicate your views and emotions most effectively. With a great horde of GIFs now available on the internet, finding a relevant GIF is easy.
The internet has fully embraced GIFs and here are a few reasons why you should too.
1. Better than Images but Cheaper than Videos
If a picture is worth a thousand words, how many is a GIF worth? When words do not suffice to evoke an emotion from your audience, give a GIF a go. – Daniele Lazzoni
Humans are visual creatures and are more receptive to images and videos than texts. Where images can deliver a message more effectively than words, videos, on the other hand, are a bit more effective than images.
GIFs are like the lovechild of images and videos and represent the best of both worlds. It's more impactful than an image as it delivers more emotions to the viewers whereas GIF is far cheaper than producing a video but having the same impact in a short amount of time.
It will hardly cost you much to employ GIF in your promotion and marketing strategy. If you are looking for creating a custom-made GIF for your brand then you can do it easily and showcase your brand's creativity and style and become a trend people couldn't help but notice.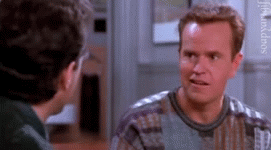 2. They Speak Internet's Language
GIF has grown up with the internet. It has evolved along with it and now it's an integral part of the internet culture.
The appeal of GIF is huge. Its key feature being humor, GIF is almost used everywhere. Almost all digital platforms like messaging applications and social media channels are slowly but steadily incorporating them into their brand.
With its popularity with the online community on the rise and it now being a part of almost every platform in the digital world, GIF is the trend that is not dying down anytime soon. And as a company looking for success in the digital market, going along with the trend is always advisable.
3. GIFs are Mobile-Friendly
Mobile internet usage has been on the rise with the advent of smartphones and tablets enabling consumers to get their daily dose of the internet on the go. It has been predicted that it will increase sevenfold by 2022.
Marketers now understand that mobile phones are the future and to make their content stand out they must make them more mobile-friendly which entails less-loading time, mobile-friendly format, and many other factors.
GIFs are one of the most mobile-friendly contents with effective impact present in the digital world. They are small files, easy to share, upload or download. They load quickly and are thus best for quick and light mobile-version websites.
With the abundance of GIF stock for every occasion and mood available on the internet, users tend to use them more than regular emojis.
4. Good for Mobile Marketing
Reaching the audience on their mobile devices through websites, emails, SMS, MMS, social media, and mobile apps is the principal focus of mobile marketing.
As stated in the last point, GIFs are small, shareable, easy to load, eye-catching, and highly impactful and are thus ideal for mobile marketing.
They can be incorporated in websites without the fear of slowing them down when viewed on mobile devices. GIFs add a flare to promotion while being cheap and format-friendly to be shared across every platform.
5. Multi-Platform Use
GIFs have burrowed their way into the hearts of every internet user and to capitalize on their popularity, almost all platforms like messaging apps and social media apps now support them.
GIFs are like universal, bite-sized messages that can be seen and shared on every digital platform available. In this regard, they are versatile and are perfect for marketing your brand on various platforms.
6. Telling a Story
GIFs are a short and attractive way for brands to tell a story.
Storytelling is an important part of any brand's marketing strategy as it gives an inner look into their brand which builds authentic relationships with consumers. GIFs are a wonderful medium for brands to better explain their process and emotionally connect with their audience.
GIFs are also used by many websites to summarize an article in one short message. It captures their audiences' attention and saves time without compromising the intent of the content.
7. Engage with the Audience
Humans process images 60,000 times faster than text. Generally, when we read an article, we tend to retain only 20% of its information. On the other hand, if we incorporate more images then we remember more stuff from that content. In this case, using GIF along with the plain text is far more effective in capturing the attention of your audience.
The visual form of a GIF is appealing to consumers and they tend to engage more with the brand that talks the language they understand and can relate to.
With GIF, the bounce rate reduces considerably with an increase in customer retention. A consumer attracted to your brand because of the GIF marketing is more likely to come back next time to make another purchase.
8. Promotion Becomes More Interesting
GIFs are great promotional tools.
It's a fun but effective way to showcase a product and let the customer know what it is all about in less than a few seconds. It's a unique way to highlight a particular feature of a product or service. The loop is particularly effective at hammering in the message better.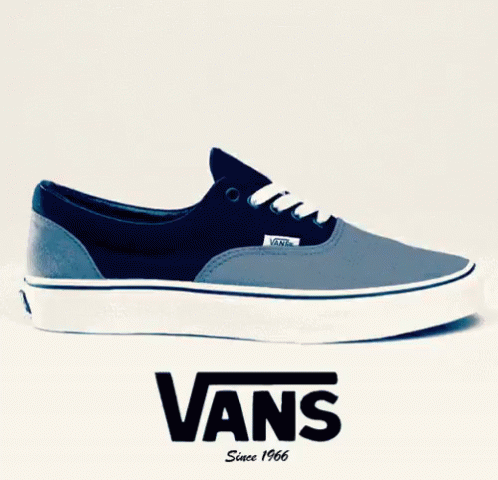 This GIF created by the brand VANS shows its new range of sneakers in less than 2 seconds.
The quirky and fun nature of a GIF is more effective to entice consumers to buy a product rather than traditional advertisements like billboards, video ads or print ads.
Consumers are more receptive to GIFs as a promotional tool than annoying interrupting ads. You can also achieve better consumer engagement and a lot more interest in your products using GIFs.
You can create custom GIFs based on the message you are trying to get across or to describe a product that will showcase your brand's productivity and creativity and give your brand a solid foothold in the industry. Take this custom GIF by Kraft noodles for example. It is fun and quirky, and a creative way for the company to market its product.
9. Abundance of Stock
There is no dearth of GIFs on the internet.
Due to the popularity of GIF and also the unlimited places where a GIF can be resourced from, GIFs for every moods and occasion under the sky, is available on the internet for you to choose from. The most popular websites where you can get GIFs are:
Besides these websites, tons of software are present that can help you create a GIF of your own. So, if you are looking to make a custom GIF of your own then you can do so without any hassle or paying anything. The best tools and apps available for GIF creation are:
Wondershare Filmora9
Photoscape
Gifted Motion
SSuite GIF Animator
Giffing Tool
Instagiffer
Gifpal
Gickr
Gimp
Adobe Photoshop
When these are the few prominent ones, there are other GIF tools available as well. Depending on your needs, you can use any of the software to create a GIF for your brand very easily in no time.
Visual marketing is on the rise with more and more companies are incorporating videos and imageries in their content to make them more prominent and eye-catching. GIF is the hearty combination of both videos and images and it packs a powerful punch when it comes to marketing a brand and its contents.
GIF is the language of the internet right now and with its increasing popularity, they are going to play an important part in online marketing in the near future. With its vibrant, humorous, and easy way to communicate a message, GIFs are an important weapon to wield in the digital marketing race. So, if you want your brand to get ahead and prosper, then you have to embrace GIFs in all its funny and universal glory.
Do you use GIFs in your content? Please comment down below what has been your experience while using them and how they have helped you boost your brand. Besides, we are also keen to know the snags you faced using GIFs on your content or other marketing copies.